Are you ready for the NDIS?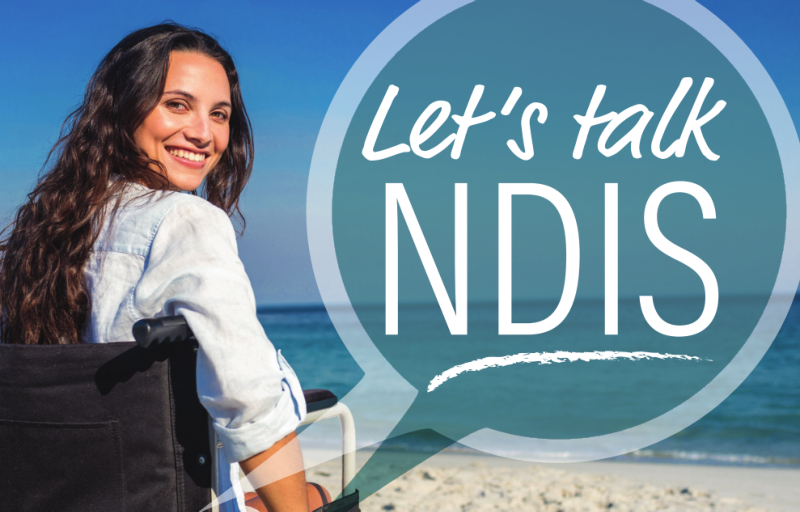 The National Disability Insurance Scheme will begin in the Redlands on 1 July.
Attend one of our free information sessions  to find out how you can make the most of the support and services available through the scheme.
We're here to help you:
understand the NDIS and how it works
think about your goals and what supports you want
prepare for your NDIS pre-planning session.
Participants will also receive  a copy of the Centacare NDIS Pre-planning Booklet
Macleay Island
10am – 1pm Wednesday 28 March
Macleay Island Community Centre Hall
32 High Central Road, Macleay Island QLD 4184
Capalaba
10am – 1pm Saturday  17 March
Redland Community Centre
29 Loraine St, Capalaba QLD 4157
BOOK NOW
Contact Redland Community Centre on 3245 2117 or book on Facebook @centacarebrisbane.
Please let us know if you have particular communication or access requirements or if it is difficult for you to attend, but you'd like to know more.
Let's work it out together
If you have a disability, the  NDIS is an exciting opportunity to live the life you want, through greater choice, control and a plan that meets your individual needs.
Will I be eligible?
The National Disability Insurance Agency (NDIA) works out if you are eligible for the scheme. You may be eligible if you  are:
under 65 years of age when you first access the scheme (or under 55 for Aboriginal and Torres Strait Islander people)
an Australian citizen or permanent resident
have a permanent or significant disability.
Getting ready – follow-up meetings
By attending an information session, you can take advantage of an NDIS focused one-on-one or group meeting. Hosted by the Community Centre, these  meetings  will be a great way to progress your  NDIS pre-planning and to get answers to the questions that are important to you.
Working together
Redland Community Centre has partnered with Centacare to ensure that Redland residents have the information and support they need to make the most of the NDIS.
Centacare is a registered provider of NDIS services. We have a team of experienced and skilled local people here in the Redlands. We're ready  to listen to you and help you achieve  your goals.
Our dedicated NDIS team are always available to answer your questions.
Contact our  NDIS team on 1300 236 822 or email [email protected]