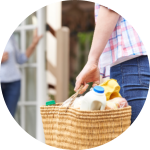 Emergency Relief (ER) is the provision of material or financial assistance to people in crisis.  Some clients access ER to help them through a 'one-off' episode; while for others, ER becomes part of their solution to dealing with ongoing disadvantage.  The aim of ER is to assist people experiencing a crisis in a way that maintains dignity and encourages self-reliance.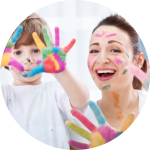 'Focus on Families' is the umbrella title for Redland Community Centre's suite of parenting and family oriented sessions and play events. 'Focus on Families' provides families in the Redlands, Bayside, Wynnum/Manly and Bay Islands with advice and support for the important role of parenting and the day-to-day challenges of raising toddlers.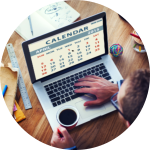 The Centre facilitates a number of different courses and events each week ranging from a Women's Interaction Group on a Monday to job applications support sessions on a Wednesday and art classes on Fridays.  Please check out our 'Calendar of Events' and be sure to register or book-in via our 'shop'.
About Redland Community Centre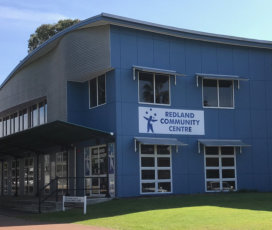 Redland Community Centre is a non-profit community based organisation with its Head Office in Capalaba and Outreach Service Centres at Wynnum and Macleay Island. We are endorsed by the federal government as a public benevolent institution and registered as a charity with the Australian Charities and Not for profits Commission (ACNC).
The Centre generally provides services to people in the suburbs of the Redland City Council area, including the Bay Islands, and the Brisbane suburbs of Wynnum/Manly.
Support Local Causes
Redland Community Centre is committed to 'Serving this Community with Care and Understanding'. The Causes we promote are aligned to our Vision and have full Board approval. 100% of all funds raised will go directly to the identified cause. We understand that you would like to know the positive difference your contributions make. Feedback is important to us and is available to all of our donors. We are seeking community input on what you believe is a worthy cause for the Centre. No matter how small, if it's an issue that affects your community, we want to know about it.
Collected:

$

0.00
Goal:

$

5,000.00
Collected:

$

250.00
Goal:

$

5,000.00
The RCC Shop
The Centre 'Shop' is designed to simplify registration for courses, book for events or make purchases. Items purchased may be collected from our Capalaba location at Reception. The 'Shop' provides much needed revenue for our Centre operations and supports the events and courses we deliver. Your support of our events, courses and products is greatly appreciated.
You can get involved in the Centre's activities by supporting our events, becoming a volunteer (in a range of capacities) or assisting us financially.