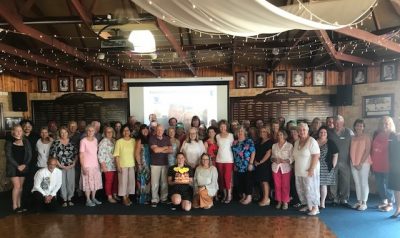 Be the change you want to see in the community
Volunteers assist with the provision of free services to the community by supporting staff and extending the services of Redland Community Centre Inc. Volunteer involvement include: Assisting with day to day running of the Centre, assisting with projects and programs (i.e. emergency relief and family support).
Interested in joining the team?
If you would like to become a volunteer and be involved in this very rewarding program, please read below and fill out the form provided. Your participation would be most welcome! Come and make new friends, join the fun. Full training and support is provided.

Please fill in and submit the application form provided on this page to register your interest in becoming one of our valued volunteers. Alternatively you can email volunteer@redlandcommunitycentre.org call 07 3245 2117 or enquire in person about becoming a volunteer and the opportunities we have available.

Our Volunteer Coordinator will contact you within 24 hours to:-
answer any questions you may have
provide a general overview of the Centre and the volunteer roles available
arrange a suitable time for you to attend an information session at Head Office in Capalaba

At your initial meeting with our Volunteer Coordinator your skills and experience will be matched to a suitable role. We may even customise a role just for you! An application for a Blue Card through Blue Card Services Public Safety Business Agency is lodged on your behalf and at no cost. All of our volunteers are issued with a Blue Card.

You will then be asked to attend an induction session on a day that fits into your schedule. This session covers off Confidentiality Agreements, Code of Ethics, Safety Procedures and an on-site orientation – meet the RCC Team!

Training is provided for all of our Volunteers and typically covers specific areas such as:
Reception
Emergency Relief
Bread Collection
Food Workers
Project Work
Focus on Families
Program
VOLUNTEER APPLICATION FORM
We also have vacancies outside our core roles. These roles are targeted towards special project work, events/fundraising and community promotion/awareness. We also have opportunities from time to time for student placements.
Training for all roles is provided free of charge. The culture at the Centre is inclusive, supportive and built around mutual trust.
RCC has a commitment to Child Safety. All workers at the Centre must hold a Suitability Card for Child Related Employment (Blue Card) applied for through the Centre and provided by the Commission for Children and Young People and Child Guardian.
All of our volunteers are covered by the Centre's volunteer insurance policy.